New: Join Our Forum!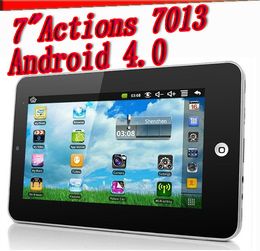 Book Suggestion
Factors Affecting CPU Performance
There are several factors that affect processor performance. Understanding these factors will help you make the proper choices when designing your homebuilt computer.
The most important factors affecting processor performance are:
Instruction Set
Today's Top 10 Best CPU Deals at TigerDirect.com
AMD FX-6100 3.30 GHz Six Core AM3+ Unlocked CPU - $109.99
Posted on Wednesday December 11, 2013

Experience responsive game play and mega-tasking performance with AMD FX Processors. Get the perfect balance between Cores and Speed with an AMD FX!
AMD FX-6100 OEM 3.3GHz, Six Core, 95W, AM3+ CPU - $104.99
Posted on Wednesday December 11, 2013
AMD FX-8320 Eight-Core 3.5GHz AM3+ Processor - $149.99
Posted on Wednesday December 11, 2013

This processor is designed with eight cores, giving you incredibly fast performance that can run any demanding application.
AMD FX-8350 Eight-Core 4GHz AM3+ Processor - $199.99
Posted on Wednesday December 11, 2013

This power-packed processor comes with eight cores, each can give 4GHz of processing speed to beat any game or application. FX-8350
Intel Core i5-3570K 3.40 GHz Quad Core Unlocked - $224.99
Posted on Wednesday December 11, 2013

With Unlocked Multiplier from factory this Intel Core i5-3570K BX806237i53570K Processor is an Overclocker's dream!
Intel Core i5-4670 Processor - $214.99
Posted on Wednesday December 11, 2013

Boosted with LGA1150 Interface, this processor comes with advanced capabilities to fit today's motherboards.
Intel Core i5-4670K Processor - $219.99
Posted on Wednesday December 11, 2013

Built with LGA1150 processor interface, it smoothly integrates with the processor and motherboard.
Intel Core i7-4770 Processor - $299.99
Posted on Wednesday December 11, 2013

This processor with LGA1150 Interface guarantees stable connection between the processor and the motherboard.
Intel Core i7-4770K Processor - $334.99
Posted on Wednesday December 11, 2013

Equipped with LGA1150 processor Interface, this processor allows seamless multitasking and lets you to finish your work ahead of time.
Intel® Core™ i7-4930K Processor - $579.99
Posted on Wednesday December 11, 2013
This is the processor's built-in code that tells it how to execute its duties.
You really have no control over the instruction set. It is built-in to the CPU and is not something you can change or update. But together with processor architecture, it does affect performance across a given line of CPUs. The processor's architecture determines how many cycles, or ticks, are needed to execute a given instruction.
In other words, some instruction sets are more efficient than others, enabling the processor to do more useful work at a given speed. This is one reason why when choosing a processor, benchmark tests that measure the chips' abilities to do actual work can be very useful.
Clock Speed
The clock speed (or clock rate) is stated in megahertz (MHz) or gigahertz (GHz), and refers to the speed at which the processor can execute instructions. The faster the clock, the more instructions the processor can complete per second.
All else being equal, processors with faster clock speeds process data faster than those with slower clock speeds. It's also the first number you will see in advertisements for CPUs. But as mentioned previously, the efficiency of the processor's architecture determines how much actual work a processor can do with the same number of cycles.
So don't select a CPU based on clock speed alone. It's only one of the factors (albeit an important one) that determines how well a CPU will perform in real-world situations. Again, benchmarking tests are your friend.
Bandwidth
Measured in bits, the bandwidth determines how much information the processor can process in one instruction. If you were to compare data flow to the flow of traffic on a highway, then clock speed would be the speed limit, and bandwidth would be the number of lanes on the highway.
The current bandwidth standard for desktop and laptop PCs is 64 bit. 32-bit is officially a thing of the past.
Front Side Bus (FSB) Speed
The FSB is the interface between the processor and the system memory. As such, the FSB speed limits the rate at which data can get to the CPU, which in turn limits the rate at which the CPU can process that data. The CPU's FSB speed determines the maximum speed at which it can transfer data to the rest of the system.
Other factors affecting data transfer rates include the system clock speed, the motherboard chipset, and the RAM speed.
On-Board Level-2 (L2) Cache
The on-board (or "on-die") cache is a little bit of high-performance RAM built directly into the processor. It enables the CPU to access repeatedly used data directly from its own on-board memory, rather than repeatedly requesting it from the system RAM.
L2 Cache is very critical to applications such as games, video editing, and 3-D applications such as CAD/CAM programs. It's less important for activities such as web surfing, email, and word processing.
Some low-cost CPU's have as little as 128K of L2 cache. Higher-end CPU's have up to 4 MB.
Heat and Heat Dissipation
When processors run too hot, they can start doing funky things like cause errors, lock, freeze, or even burn up. Installing an inadequate cooling system can cause your homebuilt computer project to go sour in a big (and possibly expensive) way. So don't skimp on the cooling.
Confuzled? Don't worry. The next page will simplify things a bit.
---
Components

Processors

Factors Affecting Processor Performance (This page)